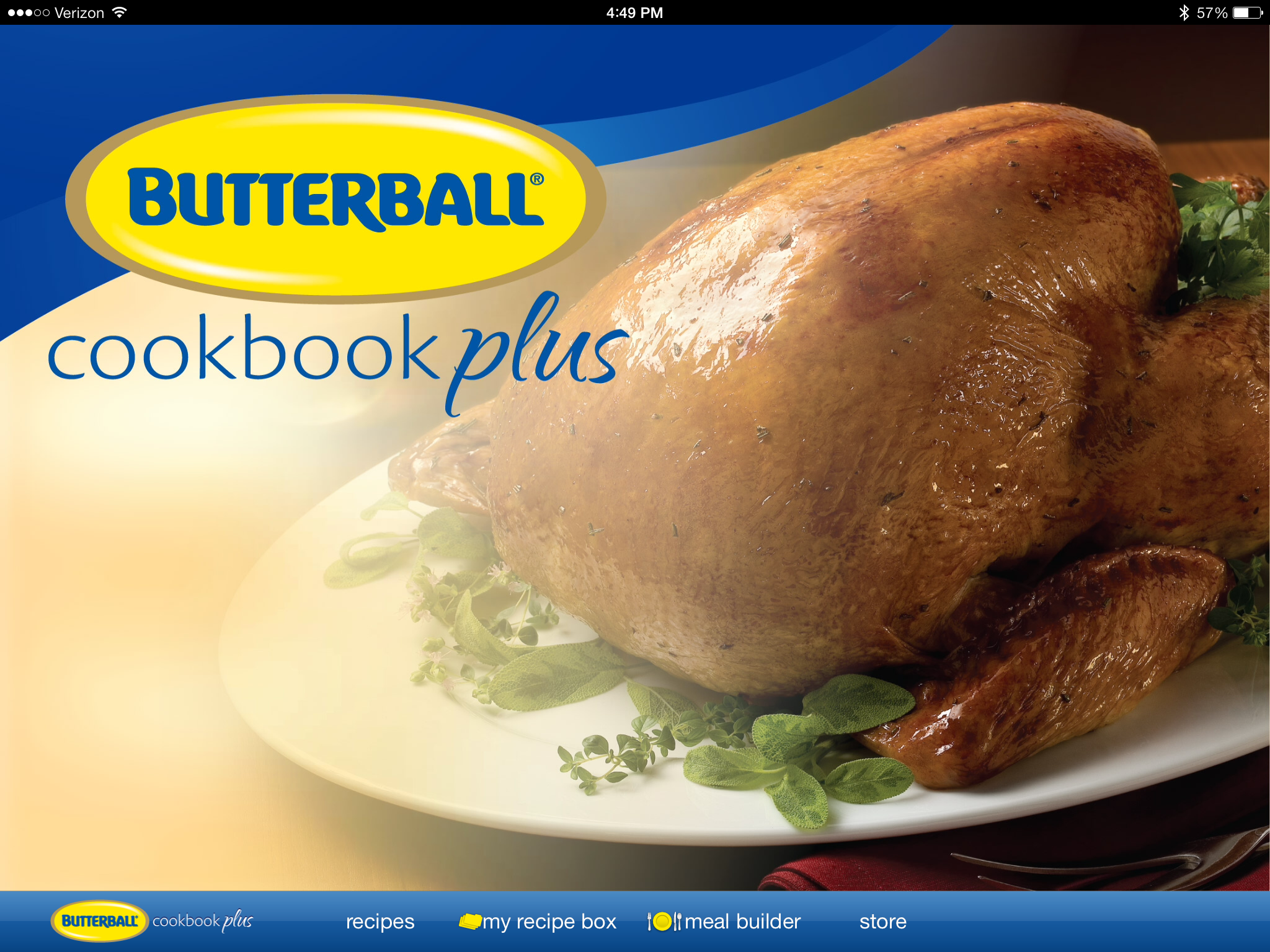 All righty. It's time to talk turkey!
No, really. I'm talking about turkey. I know Thanksgiving's over and you've hopefully finished up all your leftovers by now. But turkey's great all year round. Heck, I probably have a turkey sandwich for lunch 4 or 5 times a week!
And of course, there's always room for a hot open-faced turkey sandwich. It's not a trip to the local diner until you've devoured that one. Deeeelish!
But I'm not here to just make your mouth water. Uh uh. I'm here because I was asked to review and share the new Butterball Cookbook Plus app with you! While you can't actually eat the app (sorry!), it can help you make some scrumptious-looking soups, snacks, sandwiches, desserts, meals and more!
I just played around with the app and I have to say, it's honestly a lot cooler than I expected. Yes, I'm talking about a recipe-filled app from Butterball, the guys who make turkeys. Well, they don't actually make turkeys, turkey mommies and daddies do that. But you know what I mean!
Anyways, you really wouldn't expect much from a recipe app except maybe a bunch of recipes. At least, that's what I figured it'd be. But I was pleasantly surprised that it's a seriously robust app with loads of helpful features!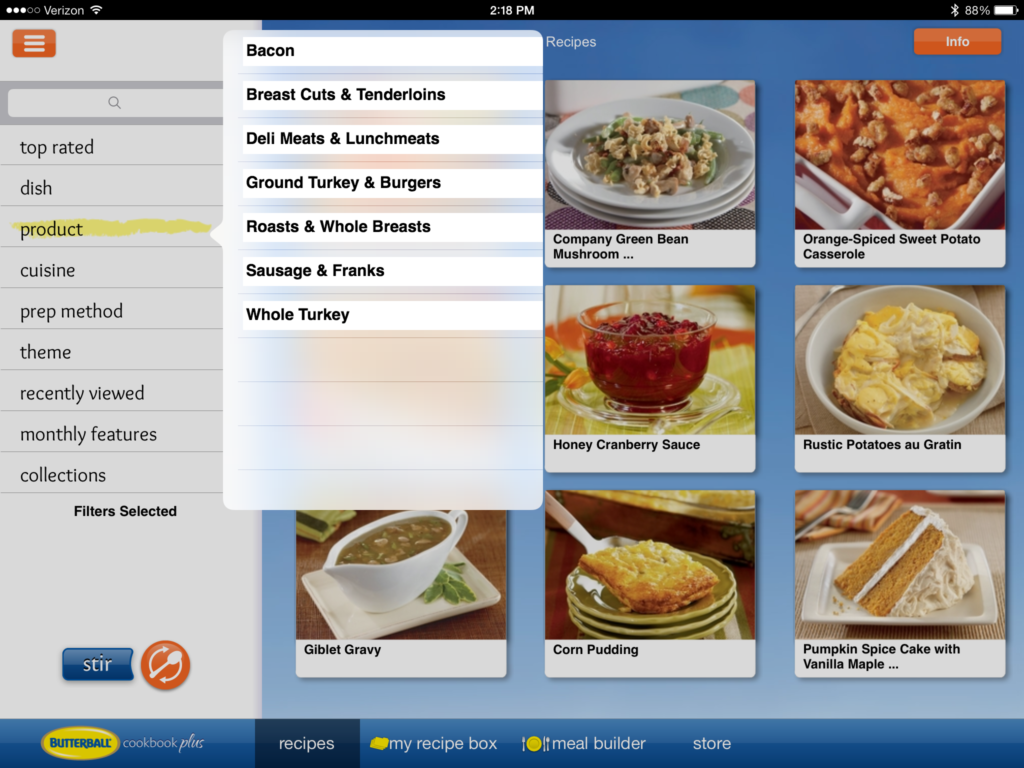 Yes, you can quickly browse recipes by tons of different categories. Pick from theme, product, dish, prep method and loads more. Looking for recipes to make in the Slow Cooker? Or perhaps meals you can Make Ahead? Maybe you've got some Ground Turkey and don't know what to do with it. The search and browse capabilities are incredibly diverse and user friendly.
The first super cool thing I noticed, though, was on the recipe itself. A standard number of servings is listed, but right next to that is a cute little + and – sign. Adjust the number of servings for the recipe and… BAM!… the actual ingredients list is adjusted instantaneously. No more actual thinking involved! No more troublesome math! For a sad cook like me, that's a lifesaver right there.
The other super duper cool feature I loved is the ability to click a button and have the ingredients added to a shopping list that you can print or email to yourself! You can also easily share any recipe right to Facebook or via email to a friend or family member, like say my beautiful and loving wife who would totally rock the dinner table by making that Spicy Turkey Casserole or Black Bean and Turkey Stew! Just sayin'.
But this juicy app is stuffed (Hah! See what I did there? A turkey app, and it's stuffed! Oh, I slay me!) with oodles more resources. There's the My Recipe box to let you bookmark your favorites from the app, as well as add your own personal recipes!
Tons of Kitchen Tools include various timers, measurement conversion charts, ingredient substitution lists, and more. There are even videos and articles from culinary experts teaching you everything from roasting and thawing schedules to something as nerve-wracking as carving a turkey! Oh, and did I forget to mention you can even use voice commands? Let the app read ingredients and preparation steps to you, while you're busy chopping and mixing and stuffing!
And best of all? Well, other than sitting back and letting someone else cook up some delectable food? Yeah, for a limited time, you can get the Butterball Cookbook Plus app for free. It's about time your iPad earned its keep in the kitchen.
Get your turkey on at Butterball.com and download the app from iTunes