In addition to entertaining all my readers regularly on my blog, I actually do have a full-time job. No, no. It's true. Clearly you must be shocked to learn that I'm not a Blogging Millionaire and actually do need a regular salary to pay the bills.
Well, for over 15 years, I've worked one way or another in the affiliate marketing industry. You may see "affiliate links" on various blogs or got curious when you saw some sort of disclaimer stating something like, "This blog may contain affiliate links that help to pay for my Taco Bell-eating habit."
In a nutshell, affiliate marketing is a great way for websites (particularly coupon and cash back ones) to make some revenue. A merchant (let's say Wantable.com) wants to pay a small referral fee. They could try dealing with hundreds of websites out there and manage everything that goes with it. But that gets crazy time consuming and expensive. So instead, they join an affiliate network.
Joe Customer goes to a coupon site, clicks through the Wantable.com link and makes a purchase. Thanks to some tracking code, Wantable knows which website sent that traffic and thus pays a small "commission" back to that website. Generally commissions run on average of 3% to 5%, though you'll find plenty that go up to 10% or 12% no problem.
That's basically the affiliate marketing industry in a super brief overview. So if you click this Wantable link, you'll go straight to the Wantable website. And if you sign up with Wantable (which you should!), I'll actually get a small commission back. So when you see affiliate links on a website, it doesn't mean they're sketchy or bad or anything. They're really just another form of advertising. If you like the site you're on, click through and buy something to help support them!
And speaking of support, I want to talk about Priest Willis. I've know Priest for many years in the affiliate industry and we've grown a lot closer over the years. He's easily one of the nicest, most trustworthy people I've ever had the privilege of knowing, and I find it so awesome that we actually get to work together on a variety of projects, since he runs his own affiliate marketing agency.
Priest started up Affiliate Mission because he didn't want to just manage affiliate programs (which he's great at), but because he also wanted to give back to this world.
Affiliate Mission cares about the community and the world around us; we offer a portion of our annual sales to a worthy global cause. This is our way of giving back for the years of solid business success we have had.
If you're a blogger or run any type of website, you should definitely consider working with Affiliate Mission. Through his affiliate management company, Priest currently managing Wantable.com, Ink to the People, Canvas HQ and Insoles and Beyond, with a few more in the works. Though the rate his company's growing, I expect that list to double, or even triple real soon.
It's free to join any of the programs he's managing, and you could end up making some extra money through your site or blog. Plus, you'd be helping a fabulous company help the world in the process.
I really admire Priest and am so happy to see the success he's had so far. He's always looking to help people either through charities or even just with their own websites. If you've ever been on the fence about trying an affiliate program, you should definitely use Affiliate Mission as your test case. Priest will give you the hands-on help you'd need to get you going.
How nice a guy is he? Well, he did buy me a Philly Cheesesteak last time we hung out in Philadelphia at an industry convention. (It was sooo good!). But no, he's more than a lunch-buying friend. He also agreed to host a giveaway from Affiliate Mission right here on Mommy's Busy, Go Ask Daddy!
So if you trust me (which I hope you do if you're a regular reader!), check out Affiliate Mission and see how the face of online shopping is evolving right before our eyes. We can still drive sales, but we can also help people in serious need at the same time.
---
Win a $50 Amazon Gift Card
(Giveaway Open to US and Canada)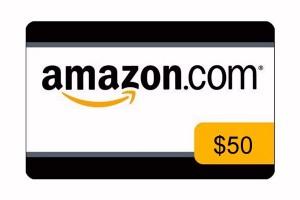 Have you entered my other giveaways yet?
Giveaway ends on July 20, 2015 at 11:59 p.m. ET. The 1 winner will be chosen at random and announced on this site. Giveaway is open only to legal residents of the fifty (50) United States (including District of Columbia) and Canada, who are at least eighteen (18) years old at the time of entry. The 1 Winner will be notified by email and have 48 hours to respond or a new winner will be chosen.
More Contests & Giveaways
Online-Sweepstakes
Sweepstakes
Infinite Sweepstakes
Contest Bee
As seen on Hypersweep.com
Blog Giveaway Directory
Contests, Sweepstakes, Giveaways
Super-Sweeps
BearableDeals
About.com Contests 
Sweepstakes Crazy– Your Source for free online sweepstakes, contests, games, and free stuff on the Web.