The first thing we were told upon entering Disney's Animation Research Library was, "No pens."
Our exclusive tour of the invaluable Disney property that houses all of its original artwork, sketches, animation cels, maquettes and more was going to be pretty darn special. You can usually tell when you're brought into a super secret location of a non-descript building out near Los Angeles, California. And as part of a group of 25 Disney bloggers out west for a #HanSoloEvent and #PeterPanBluray event, we had a very special invitation to this very special building.
Now, the no pens rule applies because nobody wants to wreck any of the amazing pieces of artwork we were about to see. We were, however, provided with pencils to take notes. You know, old school style. We also weren't allowed any photography of our own, but were graciously supplied some by a designated photographer in our group.
The Animation Research Library houses original artwork dating back to the 1920s and on. There are over 65 million different pieces stored there. Let that sink in for a moment.
In honor of the 65th Anniversary Edition of Disney's Peter Pan, a variety of artwork from the film was laid out for us to explore and soak in.
From sketches to concept art, we all walked around a table loaded up with masterpieces more than five decades old. And no, I'm not playing Candy Crush on my phone. I'm busy tweeting out how cool this all is!
The above room is where the ARL staff works behind their iMacs and Macbooks to archive every single piece of artwork. Using an in-house software, they go through every single piece of artwork and document it in a file. Anyone at Disney who has access to this software can do a search for various characters and scenes, in case they want to pull up old artwork for reference or to use in new materials.
For an animated film like Pinnochio, it took the ARL team roughly a full year just to archive and catalog everything into the system. The staff has been formally archiving all of Disney's works for about the past 10 years.
Take a closer look at some of the artwork we had the pleasure of seeing!
Inside the Vaults at the Animation Research Library
There are 11 temperature-controlled (sooo nice and cool!) vaults at the Disney Animation Research Library. We were taken into two of them to see a variety of the original artwork. You can see some of the colorful animated pieces of art above. Besides storing millions of pieces of artwork, these vaults also house a variety of statues, busts and character maquettes which are often used by artists as a good frame of reference. I loved seeing the foot-tall versions of Jack Skellington and crew from A Nightmare Before Christmas.
Taking Photos at the Animation Research Library
Every piece of artwork is photographed for digital archiving. The team shoots about 1,000 photos per day on the above camera set up for any artwork sized at 17.5 X 12.5 inches or less. Anything larger gets scanned on a huge scanner in another room. That camera above is a 100 megapixel camera with 600 pixels per inch. It'll make your smartphone's camera look like an Etch a Sketch.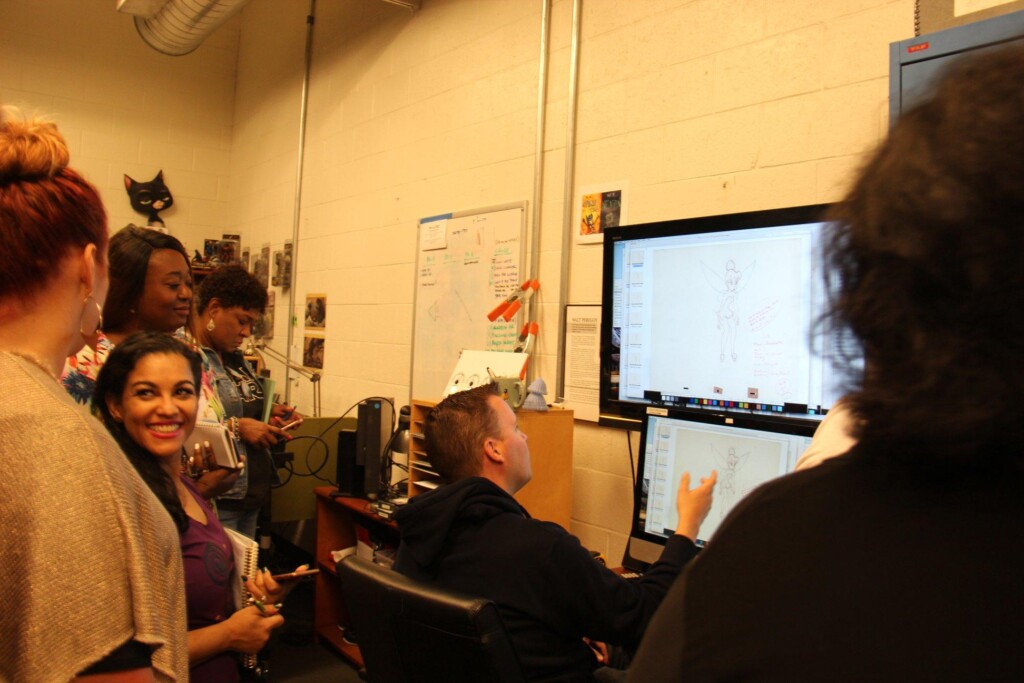 After shooting 1,000 photos a day, the team needs to double-check their work and look through every single photo they took. It's a quick process, though, as they're basically just looking for any major smudges or foreign objects like a misplaced finger.
The ARL even sets up a number of art exhibitions throughout the world. Here we got to see a model of one of the recent exhibits from Shanghai.
All along the walls were plenty of artwork and even animated shorts showing exactly how flat images get their fluid motion. It was such a treat to see this place and I only wish it was open to the public so that I could go back for more. For now, I just have to be content with the fact that Walt Disney's legacy is in very good hands.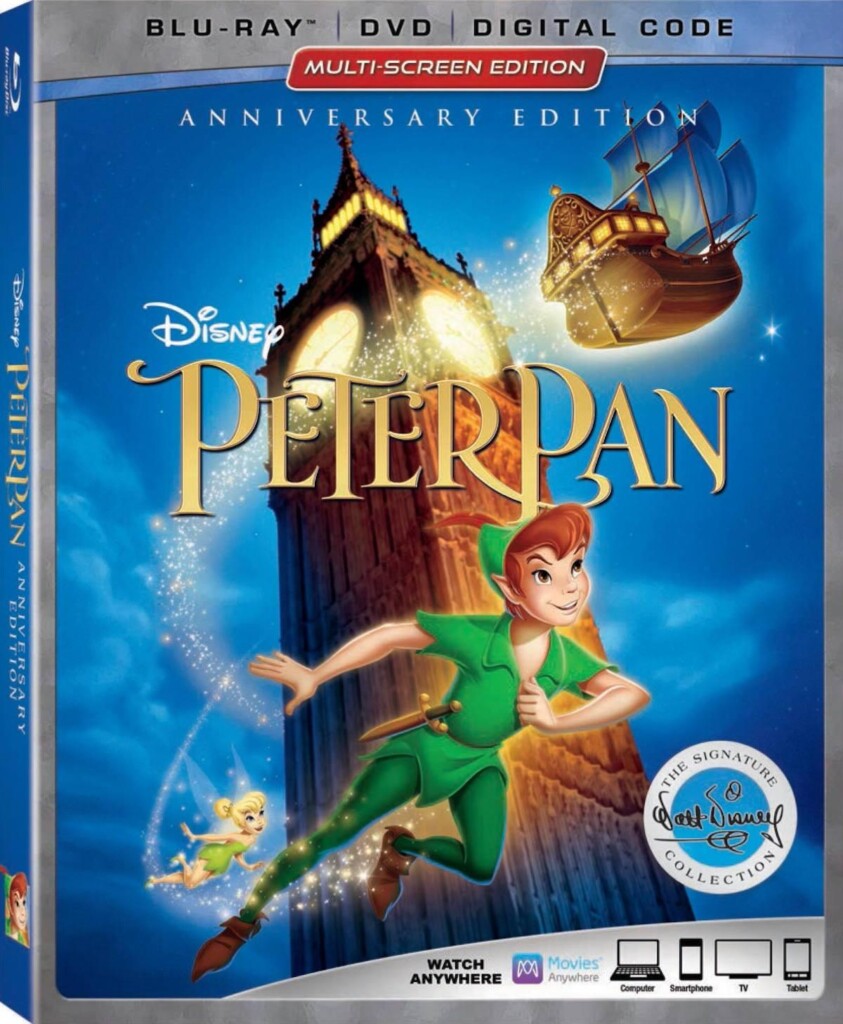 Peter Pan's Anniversary Edition Bluray
flies onto shelves June 5
#PeterPanBluray