This is a Sponsored post written by me on behalf of Carton Smart for SocialSpark. All opinions are 100% mine.
My wife always tries to cook healthy for us when she can. That even includes our desserts. A number of times, she's made us brownies that are fortified with… black beans. Yeah, beans. Thing is, you can't even tell the difference! (Though to be fair… you can "smell" the difference a little later on.)
She just loves trying out new recipes, especially those that are super simple. There's one cake recipe she was dying to make that basically mixes a box of cake mix with pumpkin puree. You don't add anything else. No oil. No eggs. No extra sugar. Hey, even a guy like me could do that without screwing it up, right?
So when I just received a few cartons from Pacific Foods, I was real excited to see pumpkin puree as one of them! (The other two were a salt-free chicken stock and a jellied cranberry sauce.) So you better believe we'll be making a pumpkiny Angel Food Cake this weekend to test that one out. Great idea for a holiday dessert too. Simple to make and pretty unique!
Allie actually buys Pacific Foods chicken stock regularly and cooks our kids' dinners in them. Instead of boiling chicken in water, she'll boil chicken breasts in chicken stock, infusing it with even more flavor. The kids love it.
What I really love about the Pacific Foods items is that they come in boxes, not cans. Cans are more of a pain to open and they just don't taste as good. Plus, it doesn't hurt as much when I drop a box on my foot as opposed to a metal can!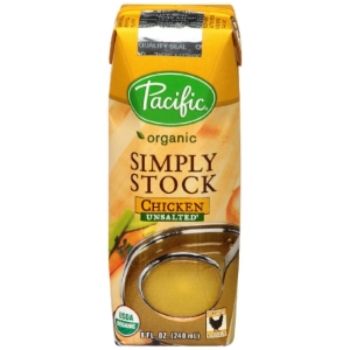 As it turns out, they're not just any ol box, they're a special type called a Tetra Pak carton! By using products like Pacific Foods you can actually Become Carton Smart!
Why Tetra Pak cartons are pantry stables for those that enjoy living smart:

• Tetra Pak® cartons are made of 70% paper, a renewable resource, from selectively harvested, re-grown trees that are FSC-certified (Forest Stewardship Council)

• Cartons use 1/3 of the packaging compared to cans…or even an egg!

• Cartons are space saving, easy to store and open. Keep your pantry neat and toss your can openers. , stackable and space saving.

• The unique packaging process preserves the flavor and nutrients of food without the use of preservatives.Product quality is exactly the way it was intended to be.

• Recycleable and in fact result in 60% less landfill waste than cans

• Cartons are re-closable so you can use what you need and save the rest for later.
Check out this Tetra Pak infographic for even more… well… info!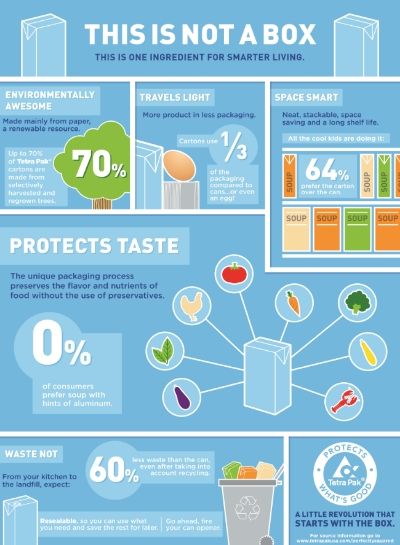 How will you be #CartonSmart this holiday season?
Tweet @CartonSmart | Follow #CartonSmart on Pinterest