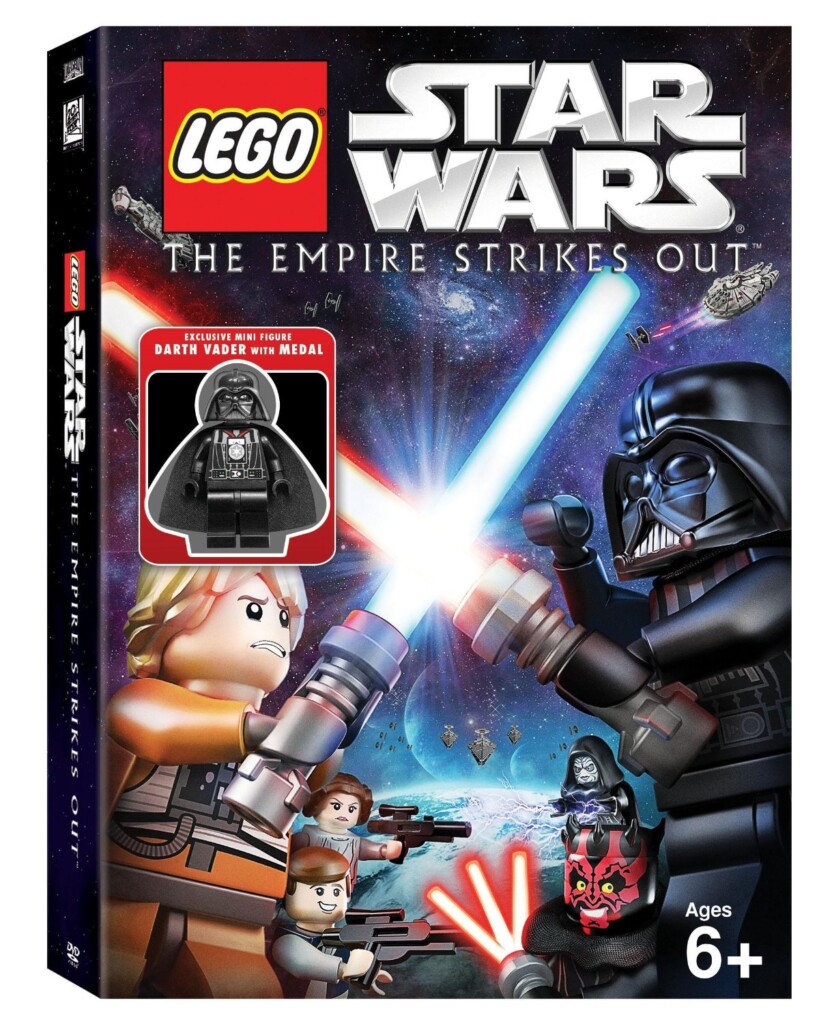 If you're reading this because you think I'm going to share some really cool hidden trick, cheats or homages that I found in the Lego Star Wars video games (a.k.a. "Easter Eggs"), the yolks on you.
While the seriously hysterical Lego Star Wars DVD The Empire Strikes Out is on sale now (I highly recommend it!), what I'm writing about is a very different kind of Easter Egg. It's the kind you hide and hunt in the wild of your backyard.
Yes, Sunday is Easter, so hopefully you and all your kids are staining your fingers all sorts of pastel colors as you dye your Easter Eggs!
Now, I'm Jewish, so growing up, we celebrated Easter by either going bowling or out to a Chinese restaurant. I won't be doing either of those this year, but when I saw these very special Lego Star Wars Easter Eggs, I just had to share them.
Heck, I may even try doing them with my kids this weekend!
Darth Maul
Yoda
Stormtroopers
Darth Vader
Looking to make any of these Star Wars Easter Eggs yourself? Or even some different characters? Here are a few tips to help get you started:
Use either poster or acrylic paint to decorate your Lego Star Wars inspired eggs.

For best results, use very small brushes. For the really detailed ones like R2-D2, a felt-tip pen is advised.
Use a pencil to first sketch in your character's details.
Patience lack not! Be sure to let each color fully dry before you dive in to add more details.
When you're finished, protect the paint and give a cool shine to your egg by coating it with PVC glue.
Add all sorts of fun extras to give those perfect details like cotton wool for Yoda's hair or colored Play-Doh as Darth Maul's horns.
I think I may have to try making either a Jawa, Tusken Raider or my personal favorite, Bossk. Should be an egg-citing weekend!
Happy Easter!