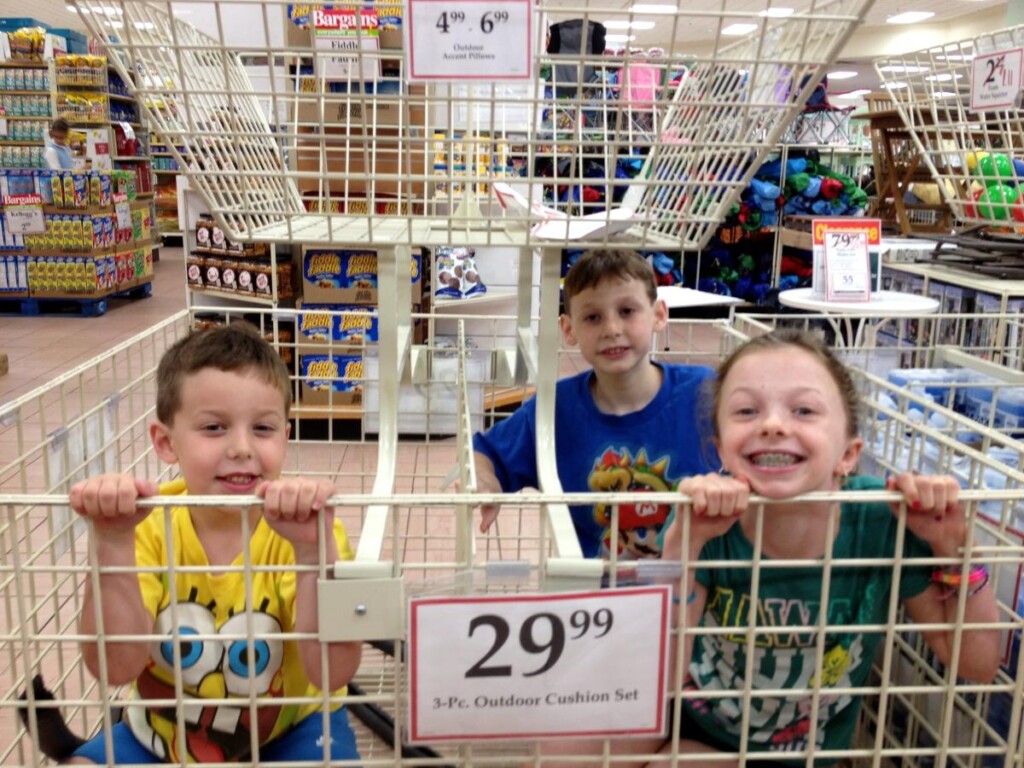 This weekend we got to see what it'd be like to have a daughter. Since there aren't any "Rent a Daughter" shops in our area of the country, we had to make due with our 11-year-old niece Amanda. Okay, fine. We had an impromptu sleepover with my sister-in-law's daughter, but for a day,  we got to pretend she wasn't our niece.
My kids are always excited for any sort of sleepover, but extra excited when it's one of their cousins. What turned out as a regular boring old weekend, quickly turned into a non-stop, fun-a-thon once Amanda crashed the party. She jumped right into things with Jason and Ryan on the Xbox Kinect, playing bowling, volleyball, and more. So far having a daughter seemed no different than normal. Things changed, though, once dinner time hit.
We decided to go to East, one of our favorite sushi places for dinner at the local mall. The sushi's pretty average (some real good, other's just "eh"), but the restaurant is just a blast. You can order off the menu (the steamed shumai is sooooo good), or you can sit and watch small plates of sushi and appetizers move right by your seat on a conveyor belt that runs the length of the restaurant. See something you like? No need to wait! Just grab a plate and start eating! Amanda loved it (both eating and grabbing plates) and introduced us to Japanese soda, which comes in a really cool bottle and tastes completely like pure sugar water.
After dinner, for some reason, the kids went on the two-story Merry Go Round. Jason's not a fan of getting crazy dizzy, so he went up on a horse on the 2nd floor, while Amanda and Ryan sat in one of those teacup-type things that you can spin really fast.
Next on the agenda was the ridiculously high Ferris Wheel on the other side of the food court from the Merry Go Round. This time I went with Ryan and Amanda, since Jason and his mom are a bit scared of heights.
How do you top dinner and two rides? You go shopping of course! Bath and Body Works was right near the food court, so Allie and Amanda spent way too much time trying out various soaps, perfumes, and body sprays. I spent most of that time in the nearby Disney Store with the boys, admiring all the Marvel superhero goodies (Ant Man action figure!).
We made it home by about 9 and fired up the air-popper to make some fun popcorn. There was Italian Popcorn (parmesan cheese, salt, and Italian seasoning), as well as popcorn mixed with chocolate chips. We piled on the couch and dove into Disney's Aladdin. Still a classic.
Sunday morning we took all the kids out to IHOP for breakfast. Ryan was in love, because he got to devour two bowls of mac and cheese. Jason said his chocolate chip pancakes were "AWESOME!" And Amanda's Belgian waffles were "the best ever!"
We did a bit more shopping ourselves, before dropping Amanda off. It was real fun having her hang out with us for a full day and hopefully we can do it again real soon. Heck, it'd be great to take any of our nieces and nephews for a night to get to know them more individually.
The one thing I learned, though, this weekend? After wining and dining and shopping with Amanda… she's not a cheap date!